Description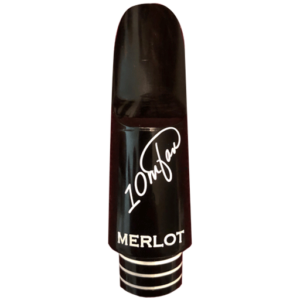 "MERLOT':
Warm, open, full and spread sounding  tenor mouthpiece.
Rich, full bodied, warm and round with plenty of width and power. Incredible blue note era sound of the 50′s and 60′s. This has a beautiful core sound and is incredibly flexible with all the sound spectrum it can offer. It does not have the tubbiness or stuffiness associated with warm, hard rubber vintage mouthpieces. I made this to sound on the "warmer" side—–not dark or stuffy at all.  It has loads of power available, and very good altissimo.
Like a fine wine, this piece just gets better and better with time!