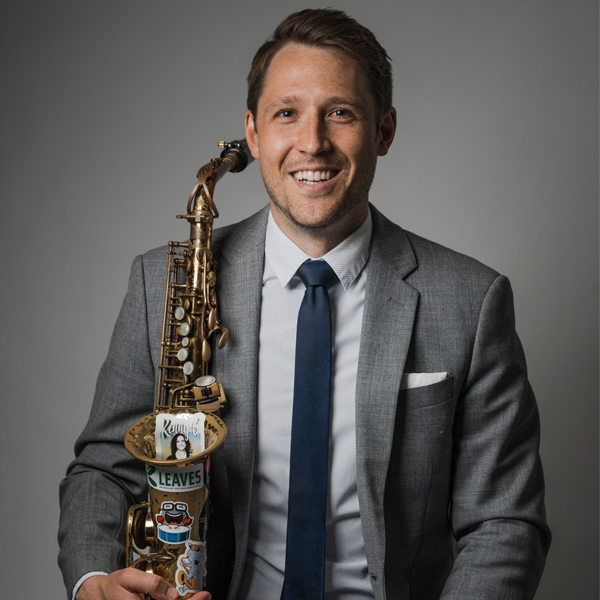 Dave Pollack is a New Jersey based saxophonist who has had the pleasure of performing with such musical greats as the Mingus Big Band and Orchestra, Richie Cole and his Also Madness Orchestra, Phil Woods, Jon Faddis, Randy Brecker, Bob Mintzer, and many others. Along with performing in the New York City area with his own band as well as in other groups, Dave has had the opportunity to perform around the world. He has toured Europe, Asia, and Australia performing with a variety of musical ensembles.
Along with being a performer, Dave is also passionate about teaching music. He continues to be an in-demand clinician and master class presenter at schools of all ages, and works as both a guest artist and faculty member at various music camps. He's been teaching saxophone, flute, clarinet, and piano privately for many years and currently teaches remotely around the world. From 2010-2011 Dave was the Director of Jazz at The Lawrenceville School in Lawrenceville, NJ, from 2011-2022 he was the Instrumental Woodwind Specialist at the Cranbury School in Cranbury, NJ, and is currently a band director at Princeton High School in Princeton, NJ. His students have achieved great musical recognition, including being selected to perform in Region, All-State, and All-American Jazz Ensembles.
Dave is a 10mfan, Boston Sax Shop, and KeyLeaves endorsed artist.