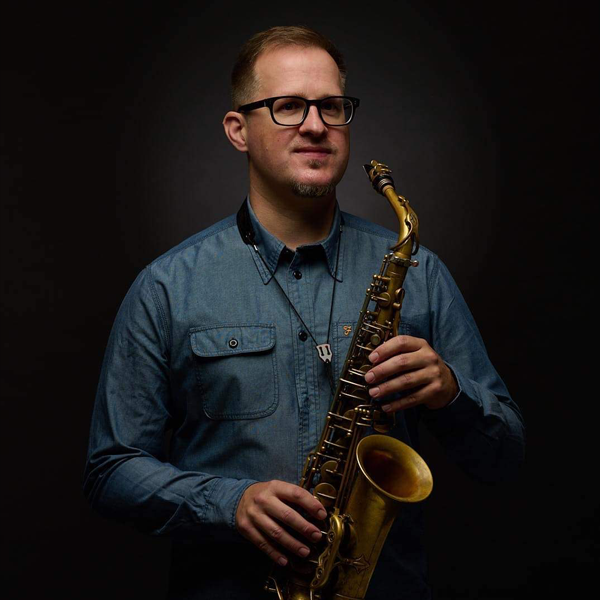 The powerful and soulful altoman Fredrik Kronkvist from Sweden is considered one of Europe's finest alto saxophonists and takes charge whenever he is in the spotlight.
Fredrik is an award-winning saxophonist and he has 16 albums out as a leader with the worlds greatest musicians such as Jeff Tain Watts, Gregory Hutchinson, Jason Marsalis, Aaron Goldberg, Reuben Rogers, Orrins Evans, Antonio Sanchez, Adam Nussbaum ao.

His work as a lead alto player can be heard in Europe's leading big bands such as the prestigious Stockholm Jazz Orchestra and in the international Edinburg Jazzfestival Big Band ao.
Both his writing and improvisational skills are on display when he gives the audience his experience in drawing the heat from a tune with his big sound. Fredrik plays equally great on both tenor and soprano saxophones and is an excellent flute player. As a teacher and director at the leading jazz school in Sweden, the Skurups Folkhögskola, Fredrik has arranged workshops with world class jazz saxophonists such as Joe Lovano, Kenny Garrett, Chris Potter, Steve Coleman, Melissa Aldana, Seamus Blake etc and equally great artists on all the other instruments. Fredrik is endorsed by Vandoren Reeds and is a Connective Records artist.

Nominated for a Swedish Grammy for the album Monk Vibes feat Jason Marsalis on vibes.
The album New York Elements feat. Aaron Goldberg, Reuben Rogers and Gregory Hutchinson made the list of best albums 2012 in Down Beat Magazine and the album Kronicles feat Jeff Tain Watts made the list of top ten albums 2018 in the prestigious Swedish Magazine Lira.
Fredrik is loving his 10MFAN Mouthpieces. As soon as he got his Daddy-O model, his vintage Meyer was gone.