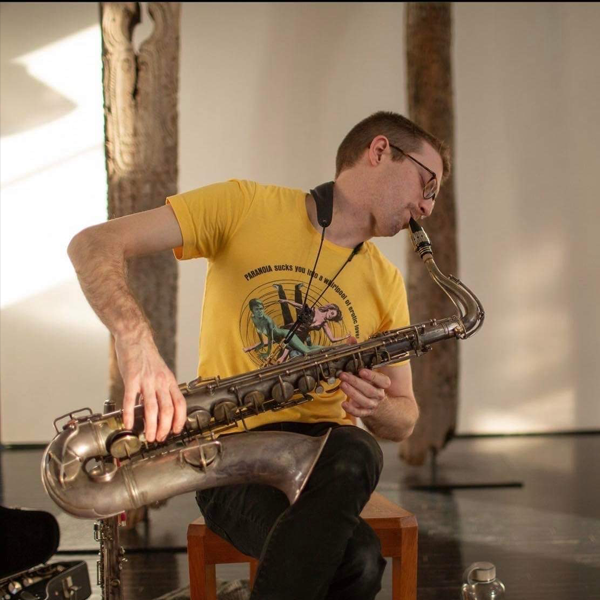 Michael Foster (born 1988) is a New York City based saxophonist, multi-instrumentalist, and curator working on the fringes of improvisation and composition. His work seeks to bridge the gap between the saxophonic tradition, noise, and queer performance aesthetics.
His projects include duos with percussionist Ben Bennett, Ted Byrnes, poet Lydia Lunch, and cellist Leila Bordreuil.
He has and continues to collaborate with Sarah Hennies, William Parker, Weasel Walter, Marina Rosenfeld, Psychic TV, Spiritualized, Han Bennink, Michel Doneda, Joe McPhee, Thurman Barker, Sean Meehan, Sean Ali, Carlo Costa, John Blum, Nate Wooley, Steve Swell, and many others.
He has performed at BimHuis (Amsterdam), Roulette, The Stone, The Kitchen, Pioneer Works, Issue Project Room (NYC), Watermill Center, Elastic (Chicago) and many other spaces both big and small.
In addition, Michael was selected as the curatorial resident at Issue Project Room in 2018, and continues to this day.
Michael is loving his 10MFAN Celebration mouthpiece.