Description
"ALTO MADNESS" ALTO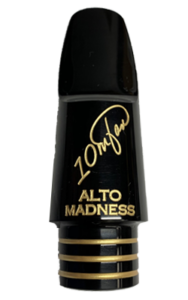 This mouthpiece has a rollover baffle with slightly scooped out sidewalls and a beautiful deep chamber.
For all of you vintage Meyer and vintage Link alto lovers, this is that special piece you've been hoping for!
It's an original design and all about the pure sound of this piece,  more than anything else. It's warm and full-bodied with good volume available. It's also incredibly well balanced top to bottom with excellent altissimo.