Description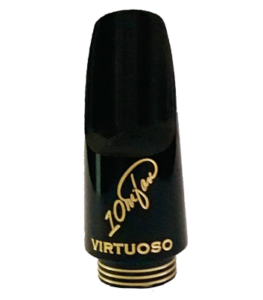 Material: All of the pieces will only be offered in the German bar stock hard rubber.
This is an incredibly fun mouthpiece to play!
It is an excellent all-around mouthpiece that does everything from warm to powerful.  It really allows the player incredible versatility with sound color and also the range of power that it offers. It has a medium large chamber which gives it a richness and fullness, and a nice baffle to give it great response and clarity.  It has a similar design to my highly successful Robusto tenor model. It tunes beautifully and is very responsive from top to bottom. An incredibly fun original design, hand finished soprano mouthpiece.
Availability:
The first 25 of these mouthpieces will be finished in approximately four weeks.